RT: Holocaust survivors pen open letter condemning Israel's Gaza war
August 25, 2014
2012: What's the 'real' truth?
Published time: August 24, 2014 17:26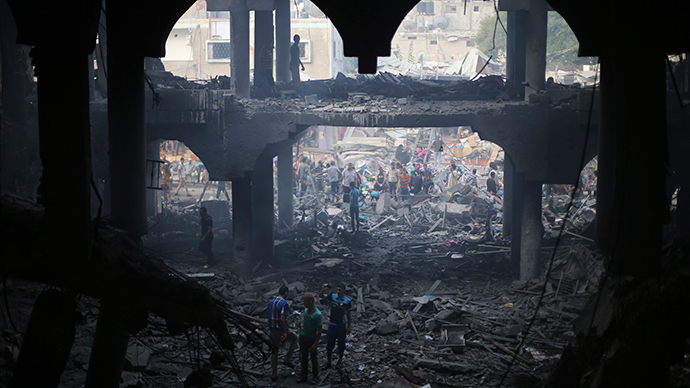 Over 300 survivors and descendants of the Holocaust have published an open letter condemning what they call Israel's "genocide" in Gaza.
The letter slamming the "massacre of Palestinians in Gaza and the ongoing occupation and colonization of historic Palestine" was signed by 327 descendants and survivors of the Nazi genocide and placed by the International Jewish Anti-Zionist Network as an advertisement in the New York Times.
The letter also condemns politicians and opinion writers who have, the signatories say, openly called for the "genocide of Palestinians" in what they say is an "extreme, racist dehumanization of Palestinians in Israeli society."
The survivors point to the death of more…
View original post 405 more words