Xi-Putin to assert united front at APEC
November 7, 2014
2012: What's the 'real' truth?
BRICSPost
November 7, 2014, 8:34 am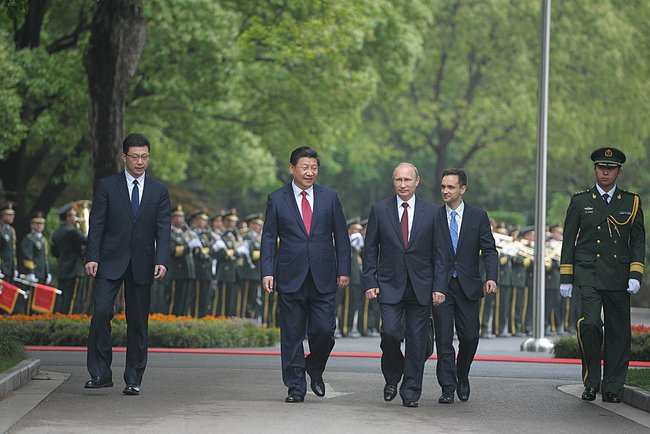 In yet another boost to the emerging world's most important economic, strategic, and political partnership, Vladimir Putin and Xi Jinping will take allied positions on key issues during the APEC Leaders Summit in Beijing this week.
"We are well aware that such collaboration is extremely important both for Russia and China. We take similar or even identical stands on major global and regional issues on the international agenda. The Russian-Chinese relations have become a crucial factor in accommodating the foreign policy interests of the two countries in the 21st century, playing a significant role in establishing a just, harmonious and safe world order," said Putin on Thursday ahead of his Beijing visit.
Andrey Denisov, Russian envoy to China said the two Presidentswill "synchronize time" – referring to coordinating their positions – on Russia-China relations, international affairs and the APEC meetings.
Russia attaches great…
View original post 582 more words